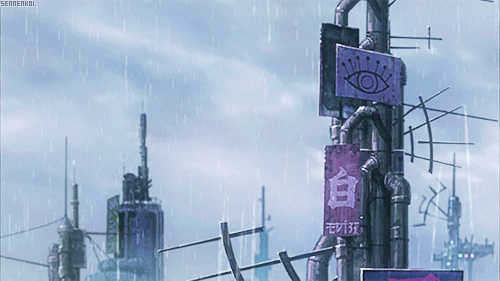 voyage description :

Ceres has just landed on Baltigo after joining the revolution. It's an exciting time but there's one major issue... the area of new recruits is currently full and she has no where to stay. 

Wandering around the Nil District, she comes across an tiny old dwarf being harassed by a couple of human thugs for "protection money." Usually she wouldn't care, but the thugs are shouting some pretty hurtful things about the other races causing her to jump into. After easily beating the thugs the old man offers her a place to stay and teaches her about haki. Things get tricky when the thugs return that night with their boss who is an ex marine... 
Drip...Drip...Drip...
It was a rainy, dreary afternoon on the island of Baltigo as Ceres made her way towards the recruit housing center for the revolutionary army.  Her revolutionary companion, Neptune, she came to the island with had swiftly left her to attend to some...underground business in one of the districts, only telling her to head to the Nil District to get situated with housing and that he would meet up with her later to help get her accustomed. Her hazel eyes scanned the rusting buildings and hoards of disgruntled (and no doubt very shady) people as she walked, this place had to be the most compact island she had ever been on. Everywhere she looked there were people whispering or construction, there was no quiet on an island like this. It was nothing like the open forests where Ceres and her mother trained or like the small little island where the orphanage had been, this place was something new, something complex. 
Standing at about 5'10, Ceres's peach-pale, curvaceous figure was beginning to gain a sheen from walking in the drizzle for so long, her brownish green wool and teal hair would undoubtedly stay soaked for hours if she had to walk for much longer. Her olive green top was thoroughly soaked and clung to her body and rather large breasts as she moved, causing passersby to gawk at her as they jiggled slightly from each step and hypnotized them with their dance. Finally spying a rather rundown looking building bearing the revolutionary symbol, Ceres gave a quick sigh of relief. She hoped they had at least a somewhat decent bathroom, or a blow dryer handy.