Become our Nakama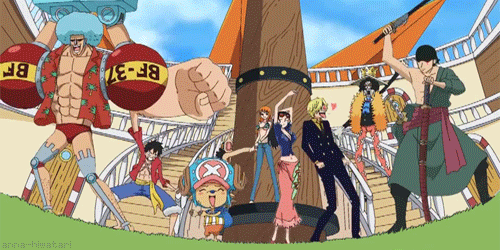 We are looking for a few dedicated and driven individuals to join us on our staff team. If you want to help out and see a position below that you are capable of doing apply and good luck!
---
Developer:
Create NPCs, System Ideas, Plots, Mechanics, Events, and RP NPCs only when directed to. Obviously you must have a creative mind to carry out this job, but you are heavily valued. You must be pro-active and take building events, NPCs, plot devices into your own hands. This is a job that won't be monitored as heavily as a General Mod would be, just occasional check ups on progress to ensure work is being done. On the occasion you will be given specific things to work on, but for the most part you will work in teams and manage yourselves to keep the site's plot moving. An Administrator will give you direction as to where your creativity is needed.
---
General Mods:
The main staff members, aside form Admins, that can grade applications. This requires a deal of One Piece knowledge, as though we are AU, Canon is our Bible and unless directed by an Admin or Senior Moderator we do not stray from the Bible's word. Be ready for on the fly changes and have a malleable mentality. We work with 1/2 approvals and approvals can be revoked. You can either be accepted as a Moderator or a Trial Mod. As a Trial Mod you work as a regular mod would, but you cannot give the final approval on things, consider it a test phase. It is given to those we feel can be groomed into a great moderator, but need training first. You have 2 weeks worth of time from acceptance to show promise or progression. From there your Trial Mod title will either be refreshed or you will become a General Mod. If two weeks come and we feel you made no progress, you will be removed, but may reapply again when you feel you are ready.
---
Battle Mods:
Settle IC disputes that involve battling. This job involves a great deal of attention to detail and battle experience. You will also be first to be asked to take control of our NPCs in Events.
---
Coders:
Must be familiar with the Admin Panel and Coding. Admin Privileges will only be given to you when you're needed and a task is given to you. Aside from that you are a regular member. Being a Coder for PN also includes having a small bit of graphic skills and a sample of your work, may it be a link to a site or anything is required upon putting in an application. You will also be sort of a maintenance team, should Forumotion come out of the blue with an update that changes things or anything goes wrong.
---
GFXer:
A person who works graphics for the site. You will more than likely work in junction with the Coder(s) to ensure the site is aesthetically where it needs to be at all times. A sample of your work is required upon applying.
---
The only job I will allow someone to apply for without meeting the qualifications is a General Mod in reference to One Piece knowledge. You must still have GENERAL knowledge of the series, but having the whole thing memorized from front to back is not a requirement.
Staff is paid on the weekly as their work keeps the site running and they do not have the time a normal member does to participate in IC happenings. That said staff members do have special privileges with permission of an Admin. These privileges would be things like joining events after posting deadlines. With these IC benefits comes possible detriments. Should you be discharged from Staff for unruly behavior or for breaking any rules on this site to a point it becomes an issue or there is reason to believe you are exploiting things to your benefit, you can receive punishment beyond what a normal member would receive. Punishments can reach beyond the field you have tampered in, but by becoming staff, you should be aware that it is now justified.
Happenings from the past and your reputation as a person and rper will be taken into account when you apply for staff and during your duration as such.
---
Application Template
Code:

[b]Skype or Discord:[/b] (You don't need one but this will help us all be in contact with each other easier.)
[b]Experience:[/b] (Past experience staffing anywhere?)
[b]Reason: [/b](Why do you want to join our staff team.)
[b]Skills:[/b] (Any special skills, gfx, coding, event creating, etc)
[b]Activity: [/b](1-10)