"泥棒の間で栄誉"
It's the thrill in the end.
In that moment when something stolen becomes mine
or is it?
That's the bliss I desire.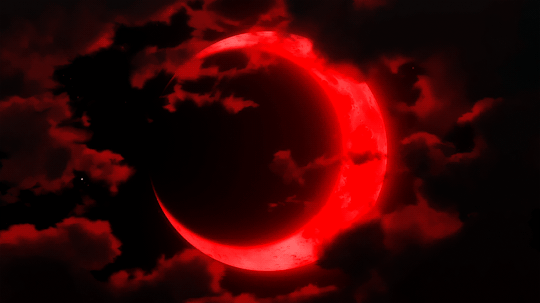 A murmur passed around the streets. Jackal had been laying low for the last week after Freya's death. Adding to the roster of dead crewmates was May, and that was the last straw. Her head was shipped to their location in a brown box, and the only thing left fresh in her skull was a puddle of her blood and still live irises. The Mink couldn't help but weep, however, a darker tone for the Bandit King's mind loomed on the horizon.
Murmur wrote:
Red Moon Bar - On the next full moon, anyone looking to join the Bandit King can find me here.

Using Jake's information network and manpower, the flyers containing this message danced across the Second District. In the one story pub, the action had already commenced. On the floor of the pub were several of Mother's assassins, left beaten bloody on the floor. It was truly a suicide mission, for the last ten hours, Jackal had been slaughtering anyone who came through the door declaring to be on Mother's side. Those who did came to join his crew, lost heart after seeing the demonic figure of the Jackal Mink sitting on a stool in the centre of the bar, surrounded by an aroma of charred flesh, urine and blood. What made it even more barbaric was none of them where killed, they'd been beaten senseless right before the brink of death.
"Boss-" Jake began to speak but his speech was hushed by the Bandit Navigator, Sinbad.
"I've never seen Jackal angry before. However, he'll be back to his old self... Just give him time." Sinbad said, stooping down to make eye-contact with the child-street dealer.
"Look. I'm going to head over to the ship and finish up what May started with weapon modifications. I won't tell you to leave here... If you want to blow off steam... Fine. Just remember we need more hands. Clear your head... If any possible recruits come, you need to tell them clearly what they're getting themselves into. It's war now Jackal. Only persons coming out of this are us or Mother's family." Sinbad stated before ushering the remainder of the crew to exit the pub.
With no response, wallowing in his own darkness, Jackal sat waiting alone.