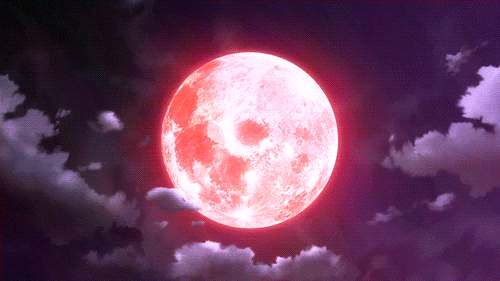 As the moon oozed it's beaming aura, the sound of canon-fire rattled, as rounds blasted against the harbours surrounding Cactus Island at all angles.
"It's interesting... We might all loose our lives today over love." Mercer stated, murmuring to himself.
A young pirate cabin boy of the Soju Pirates chimed into the Vice Captain's soliloquy curious ears.
"Love? What do you mean Vice Captain Mercer?" the cabin boy inquired with immense gusto and vigour. See Soju was extremely close with all his men but still maintained an aura of mystery about his origins and how he came into piracy.
"If I told you this outright... Soju would kill me. Instead... I'll offer you a story lad." Mercer said grinning.
Mercer's Story wrote:

Once upon a time, they were two orphans who lived in a Kingdom called Dressrosa. It was a vibrant city, filled with life, culture and most importantly, Dressrosa had a King who had maintained peace among the lands for centuries. Then these new winds ushered in, the Era of Piracy. A King of Pirates visited the Kingdom, and planted his seeds in many a brothel. This was one of the orphans truth. A father with no intentions of giving his children warmth. Dashing from sea to sea, leaving his stain on the world.

The orphans survived poverty from stealing from the citizen's most importantly the Nobles of Dressrosa. Food, Beli, Booze, as they grew in age and strength, their interests changed. Then a second alien visited the Kingdom, a Witch by the name of Diana. She was a beautiful woman, despite her title as a witch, half-mink and half-human, both Mink and Human alike lusted after her. The Orphan and the Mink met, and though rocky at first, within months, they fell in love.

A trio was formed. The Witch and the Two Orphans. One orphan provided navigational skills, the witch had her own boat and the love struck orphan was stronger than anyone could've imagined. Much like the seasons, nothing last forever. The Witch sunk her teeth into a forbidden fruit, and with it's knowledge, she'd became power hungry.

And it was at this moment... The orphan who wasn't in love thought to himself, 'I should've killed her when she slept so peacefully next to him many a night.'


The cabin boy listened, looking at the Vice Captain, completely confused.
As Mercer's story provided the backdrop for the canon fire, the dock's surrounding Cactus were completely decimated within seconds. Every ship docked along the harbour would've been thrashed by canon-fire, however, sailing in land was possible, as Diana's flagship wasn't present. However, this was just foreplay for Soju, under the Red Head's command, all of vessels sailed towards debris ridden docks, a force of one thousand men strong began rampaging on Cactus.
Scattered members of Diana's main forces returned fire once Soju's men made it far enough inland, but any resistance in the East was completely futile, as Soju wielding the famed, Shodai Kitetsu, created pockets of air which whipped up whirlwinds of devastating proportions. Soju and Mercer alike, began their charge inland toward's Diana's location. Soju needed no direction, the Vivi Card in his palm was enough to sniff out the Mink's residence.
OCC:
A maximum of Six PC's can join this topic. Posting will occur in 48 Hours rounds, if you miss your chance to post twice, you'll be ejected from the topic. This thread is now closed, here are the parties who've indicated interest to post/posted.
@Jui$y Crow
@depth14
@darkheart9505
@Kaito
@ai47
@Kappa
As stated prior, Level 3 and Heavy Moderating conditions apply, so post in order based on your introduction posts. May the Gods smile upon you! Diana's a tough one.
NPC Log:

Soju:



Strength: Secondary (Doriki Boosted to Primary)

Endurance: Tertiary (Doriki Boosted to Secondary)

Tertiary in all of other stats.

Weapons: Shodai Kitetsu

Swordsman - Can generate flames with his swordsmanship.

 Busoshoku Haki | Kenbunshoku Haki - Intermediate



Mercer:



Speed: Secondary (Doriki Boosted to Primary)

Perception: Tertiary (Doriki Boosted to Secondary )

Tertiary in all of other stats.

Weapons: Two Custom North Blue Pistols - Six Rounds Each. Fires Six, Reloaded Needed After. x 50 Shots per thread in total. Gun fires at Secondary Speed.

Marksman Gun-Fu and Rokushiki

 Busoshoku Haki | Kenbunshoku Haki - Intermediate


Diana:



Secondary Attributes: Willpower & Perception | Tertiary

Attributes: All Remaining | +5 Doriki in Durability & Endurance

Haoshoku Haki | Busoshoku Haki | Kenbunshoku Haki - Advance


Supernova Grunts:

40 on Diana's Side

30 on Soju's Side

Stats can vary upon interaction but generally each has One Secondary, while the remainder of their stats are Tertiary in name.

Bounties of these grunts clock in around 80,000,000 Million + if apprehended. Maximum of 150,000,000 Million Beli.