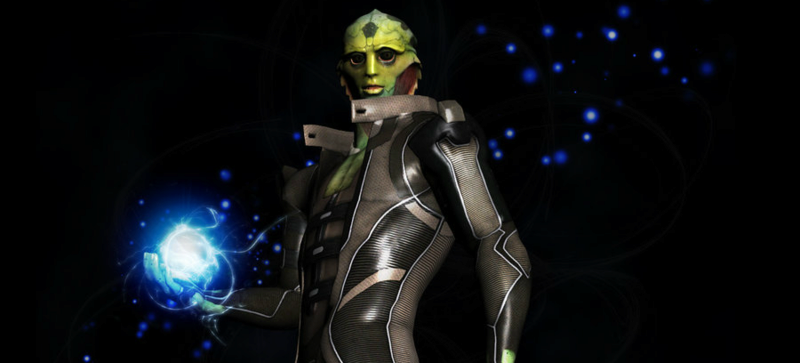 Ahh to be out in the sea again. It was a place of sanctuary for Gilbard. To hear the rolling waves above and the cool underwater currents that flowed past him. He was as fit as ever these days. He had regained much of the strength and technique that he had lost since the days he left the Conclave. He still wasn't back to his peak just yet. But that was a state that was brought about through rigorous training and discipline every day for years on end. These days he focused more of his efforts on his medicine. Despite how far he traveled, there was still no whisper of the 'miracle cure' that he seeked. For the past year or so he had found himself on Sandy Island and had managed to get himself distracted on more than one occasion. He was sure he had learned all he could from the literature and professionals that inhabited the island. It was high time that he should be thinking about moving on. But something kept him there for the time being. One part of him wanted to keep an eye on the developing situation on Sandy. But then again, maybe it would be best to avoid it all. But then where would he go? He had no leads and was stuck at a dead end.
Today he was in search of the sea king who had died in this area. He had smelled it's blood from a ways away. The carcass would be valuable to him as he wanted to test out his newest strain of microbes and see if he could collect a second strain. Following the smell, he eventually came across a thick cloud of dark red blood and a mass of scavenger fish ripping it to shreds. Coming closer, Gil would stretch out his finger tips and grasp the water. He would shake it, sending a small tremor through the ocean, enough to scare off the fish. Diving down to the body he would inspect it. The whole thing was worse for ware. Several massive harpoons had struck this creature and pierced through it's flesh. They looked like marine ship artillery. With all the marine activity in these areas now, even the ferocity of sea kings became nothing but an obstacle that needed to be removed.
Gil brought his hands together and clasped them, bowing his head. He wordlessly prayed for this king of the sea, and hoped it's noble spirit would find peace beyond the silver spray. After he had honoured it's death, Gil began to investigate further, fully intending to desecrate it. The creature was huge, like some sort of snake but with a beaked head. Gil was sure this thing would be able to crush the largest of ships should it be able to coil around them. He floated down to the wound in it's side. There, the intestines were exposed. Gil would examine closer. Right where the metal protruded into the flesh. It looked like the wound was unnaturally clean, and not like something had ripped through a struggling monster. Gil cut into the intestine with a scalpel made of water. Almost immediately, the flesh turned blue and then it began to regrow in front of his eyes. This was it. These were the microbes, like the ones he had previously harvested. But these were in overdrive. Much stronger and more effective. He had to get a sample. If he could find a way to crossbreed them... Did they multiply sexually or asexually? Would the two species even be able to live in the same environment? He would have to investigate further later on.
items: spear pistol in jacket pocket
doriki: +2 speed +1 strength